2020 | Publicis Communication Lausanne
Campaign idea for SOS Méditerranée
Concept Giulia Toscanelli | Copywriting Edward Chisholm | Design Giulia Toscanelli and Damien Harmand
Brief
SOS Méditerranée has gone through some difficult times lately. Médecins Sans Frontières ended their partnership, divided opinions are creating growing tensions, one of their boats is detained in Sicily and to make matters worse, Covid-19 changed everything. For all these reasons they have to raise 1.5 million euros before the end of year. With little to no budget and advertising space, they need to create positive awareness that repositions SOS Méditerranée's context and purpose through an efficient and agile Swiss/European campaign.
The Insight
There is only one Mediterranean sea, however there are two radically different experiences. For the people of Europe, the Med represents a sun drenched playground. However for those on the other side, it represents something much more terrifying.
The Idea
By placing these two Mediterraneans side-by-side we will create a stark and genuinely shocking image. One that will inspire Europeans to think differently, to look at their place of leisure as a place of danger; and ultimately, sympathise with the plight of those trying to cross it.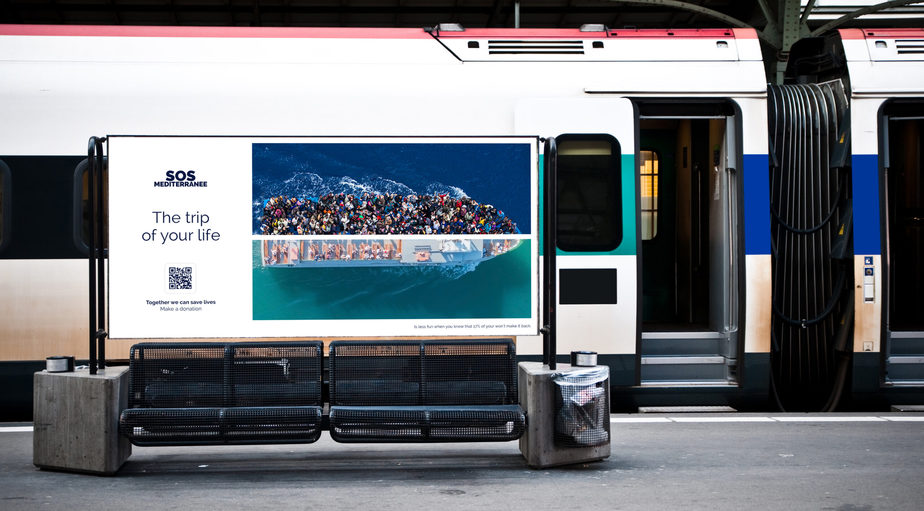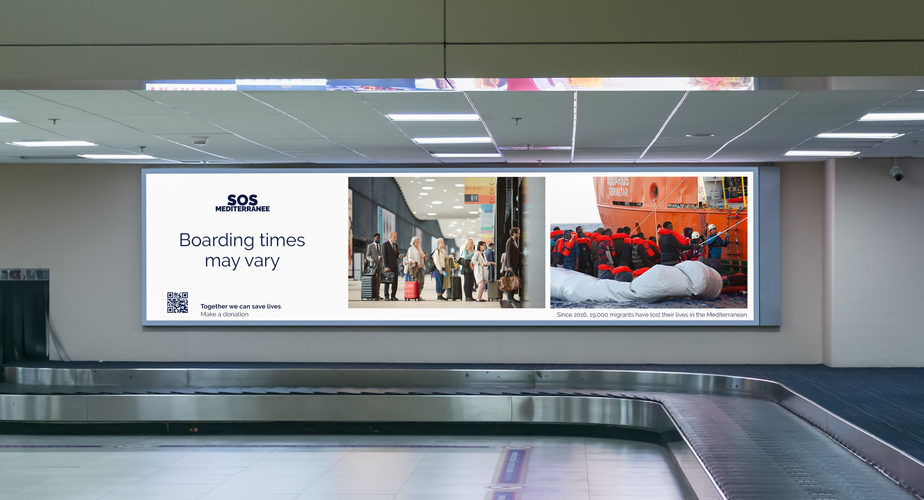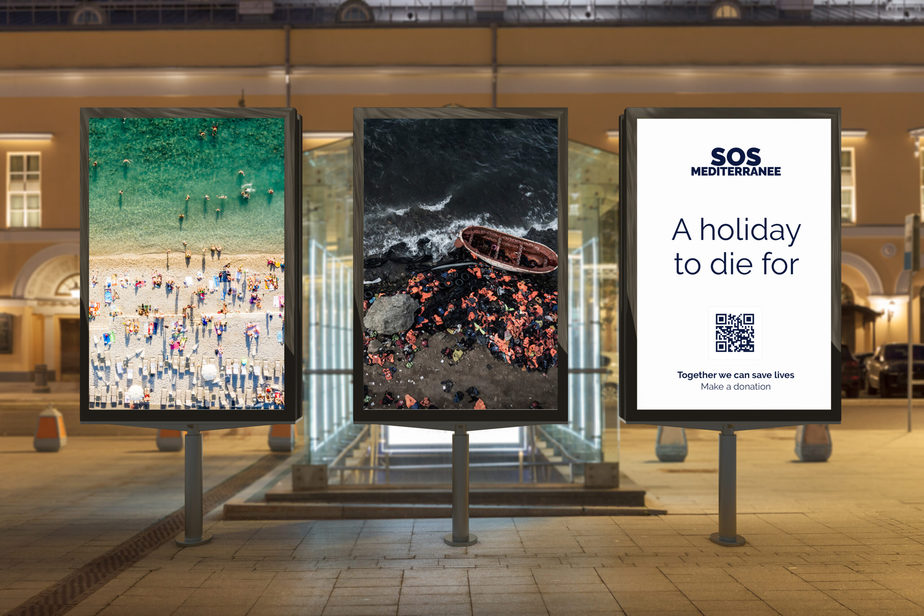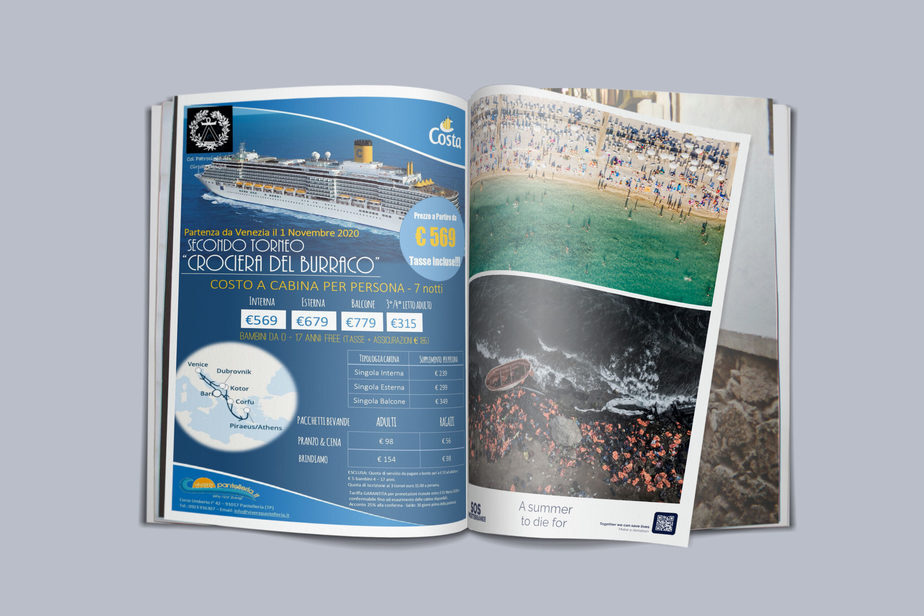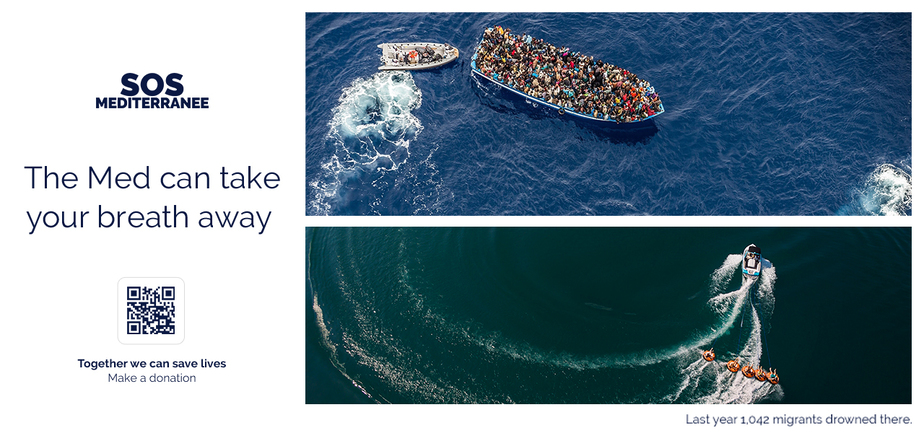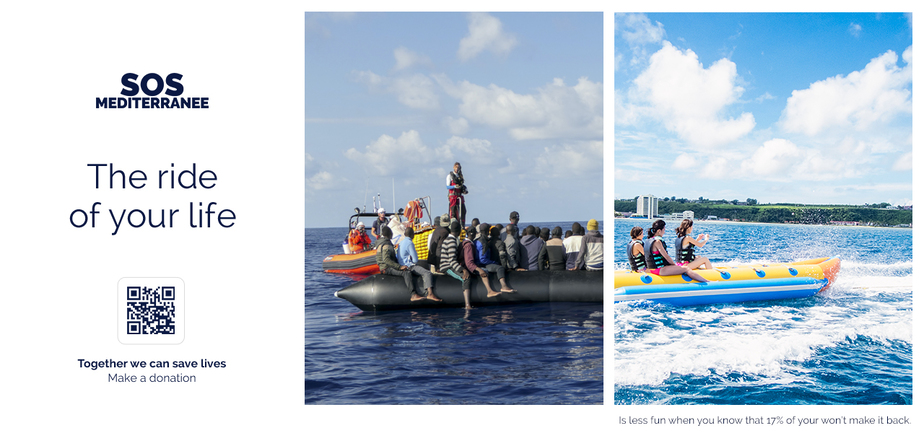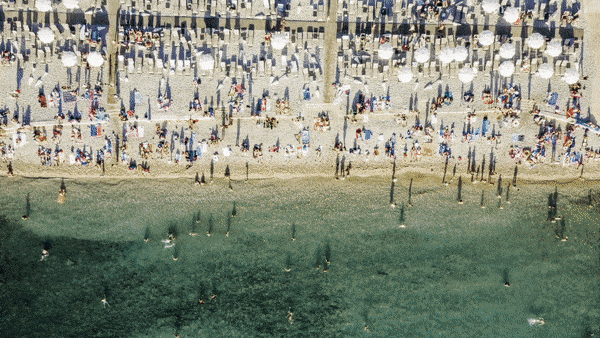 Installation idea
The Insight
The image of a life jacket floating on the surface of the water is very evocative. We instantly imagine the catastrophe that preceded them being there, the loss of life it bought.
The Idea
Off the shore of popular swimming beaches, lakes or rivers SOS will anchor lifejackets in the water in memory of the migrants that drowned in the Mediterranean. Scanning a QR code on a billboard close to the installation will allow them to hear migrant stories. The exhibition will be temporary, used to raise funds which will then be sent to save lives. Perhaps it happens every year, until there are no more floating there.